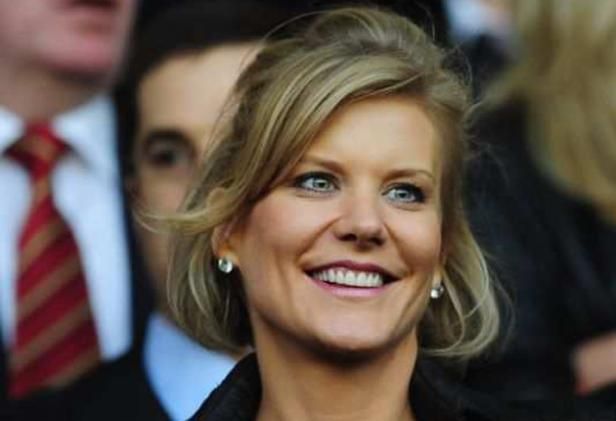 Don't be fooled by the sweet, demure looks! Isn't this the face of a ruthless businesswoman, willing to sell off Britain's assets to the rich Arabs and line her own pockets in the process?
Amanda Staveley Finds that Islam Moves Closer to Her Heart
THE TELEGRAPH: Amanda Staveley, the former girlfriend of the Duke of York, talks about falling in love with a Muslim.
Amanda Staveley has helped bring some of the Islamic world's biggest financial investments to this country. The 36-year-old Yorkshirewoman has now received an offer closer to her heart.
"My boyfriend is Muslim," disclosed Staveley, who was once predicted to become the Duke of York's second wife.
The former Businesswoman of the Year said on Friday that she was attracted to the Muslim faith. "I believe in monotheism," she said. "Whether it is Judaism, Islam, Christianity, there are more similarities than there are differences, but I am drawn to Islam."
Staveley did not disclose the name of her boyfriend, but said he had not encouraged her to join his faith. "I don't think he would ask me to convert," she said.
>>>
Tim Walker. Edited by Richard Eden | Saturday, June 26, 2010
Qataris Target Another Landmark Asset as Their Super-broker Amanda Staveley Pockets £5m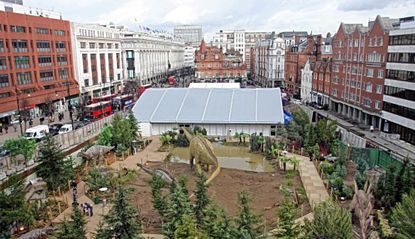 Prime position: the Park House site in Oxford Street. Photo: London Evening Standard
LONDON EVENING STANDARD: The Qatari ruling family are poised to add to their already bulging portfolio of trophy London assets with a bid for a third ownership of the Savoy.
The Qatar Investment Authority, which owns Harrods, the US Embassy Building in Mayfair and Chelsea Barracks, as well as big stakes in Barclays, Sainsbury's and the London Stock Exchange, is understood to be in talks about an offer for the Grosvenor House hotel.
The move comes as Amanda Staveley, deal broker to the Arabs and ex-girlfriend of Prince Andrew, pocketed a multi-million-pound windfall for orchestrating yet another Qatari purchase of a prime West End development site.
The former model advised Qatari property investment company Barwa to buy the Park House site in Oxford Street from Land Securities for
£250 million.
It is thought the deal earned the
37-year-old and her Mayfair advisory firm PCP Capital Partners in the region of £5 million to £7.5 million in fees.
The discussions on the Savoy are said to involve Qatari Diar, the QIA's property investment arm, taking a stake in the Savoy of up to 33 per cent, with the two current joint owners, Saudi billionaire Prince Alwaleed Bin Talal and HBOS, trimming their holdings.
>>>
Jonathan Prynn and Hugo Duncan | Thursday, June 17, 2010
Amanda Staveley
Amanda Staveley is a highly successful businesswoman. Born in Doncaster, Staveley was a good childhood athlete in show jumping and sprinting (at 14 years old, Staveley ran 100 metres in 12.6 seconds) but was eventually hindered by an injury to her achilles tendon. Accepted to St Catherine's College at Cambridge to study modern languages, she supplemented her student grant with work as a model, but dropped out after being hospitalised with stress. Staveley then opened a restaurant, through which she became acquainted with the Maktoums, family of the ruler of Dubai, but built her name as a businesswoman through successful investments in starting companies and trading of stocks. Staveley made £40million in commission driving a deal between Barclays Bank and Gulf sheiks. In 2008, Staveley brokered the takeover of Manchester City FC by the ruling family of Abu Dhabi. [Source:
This Is London
]