Ed Miliband: I Would Raise Taxes Higher Than Gordon Brown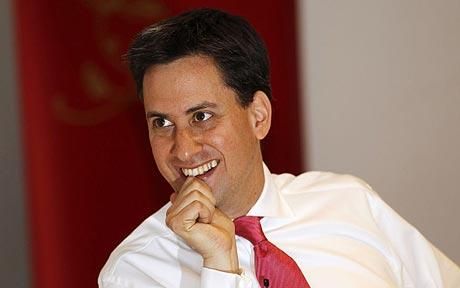 THE TELEGRAPH: Ed Miliband's Labour Party will push for increases in taxation at a higher rate than that proposed by Gordon Brown at the last general election.
The new leader said that he wanted to do "more" from taxation, adding that plans by Alistair Darling, the former chancellor, to cut the deficit over four years were only a "starting point".
Mr Miliband, who joined in the traditional singing of the Red Flag at the close of Labour conference, has hit out his characterisation as "Red Ed" after he defeated his brother for the party leadership with the support of the trade unions.
But in a break from the New Labour era, when Tony Blair's ministers shied away from advocating tax rises, he made clear that he was unafraid of being labelled left-wing.
>>>
Rosa Prince, Political Correspondent | Thursday, September 30, 2010