EU Plans for Direct Tax Would Lead to British Referendum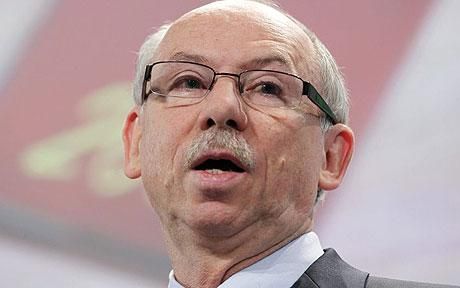 THE DAILY TELEGRAPH: The European Union's plans to levy direct taxes on Britons and those in other member countries would amount to a "transfer of sovereignty" that would force the Coalition Government to hold a Europe referendum.
Janusz Lewandowski, the European budget commissioner, has told
The Daily Telegraph
that his recent proposals to finance the EU through VAT, carbon, aviation or financial transaction taxes would touch on "holy" elements of national sovereignty.
So sensitive is the plan, tabled last week, to move from payments made by national treasuries to giving the EU "own resources" through direct European taxation, that it would have to be "ratified" in every country, the commissioner admitted.
"It needs ratification because it is prerogative of a national state to set its own taxes. No taxation without representation – it must be ratified," said the commissioner. "This is a sacred prerogative of national parliaments."
Under the Coalition Government's promised "referendum lock" any transfer of powers, such as tax raising powers, from Westminster to Brussels would be subject to a popular vote by Britons at a time when public hostility to the EU is growing.
>>>
Bruno Waterfield in Brussels | Monday, October 25, 2010