Liechtensteiners Fury at German Tax Snoop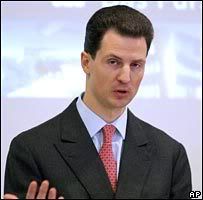 Photo of Prince Alois of Liechtenstein courtesy of the BBC
BBC: Walking around Liechtenstein for the first time, there are two things that strike me most about this place: manure and money.
The smell of manure - that comes from the farmland that surrounds this rural principality.
The money… well, you can see that from all the shiny banks and investment firms that jostle for space in the capital, Vaduz.
These are the companies that have made Liechtenstein one of the richest states in Europe.
Secretive
Liechtenstein also has the reputation of being one of the most secretive tax havens in the world.
Just ask the Organisation for Economic Co-operation and Development.
This financial watchdog says Liechtenstein is one of only three states left on its blacklist of "uncooperative tax havens" (the others are not a million miles away - Monaco and Andorra).
Liechtenstein this week attacked the authorities in Berlin for buying information on German businessmen clients that have bank accounts in the tiny Alpine principality.
Germany has launched a tax evasion investigation using the data, which was supplied by an anonymous informant who was reportedly paid 5m euros (£3.75m; $7.3m).
Liechtenstein fury at German tax snoop >>>
By Steven Rosenberg
Mark Alexander (Paperback)
Mark Alexander (Hardback)