Goldman Sachs Issues Detailed Rebuttal as it Fights to Clear Its Name
THE TELEGRAPH: Goldman Sachs has issued a detailed rebuttal of the fraud charges brought against it in the US as the investment bank begins the fight to clear its name.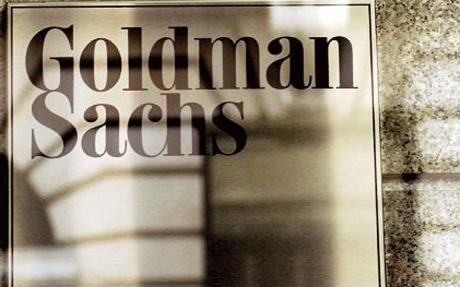 Goldman Sachs, one of the most prestigious banks in the world, has issued a detailed rebuttal of the SEC's accusation of fraud. Photograph: The Telegraph
The
two-page rebuttal
, which has been sent to the bank's clients, lists a series of "critical points" that Goldman claims were missing from allegations made by the
Securities and Exchange Commission (SEC)
.
Goldman stands accused of creating a collateralized debt obligation (CDO) referencing the health of the US housing market without telling clients that hedge fund Paulson & Co helped select some of the CDO's assets and was betting against the product.
Goldman said the "core of the SEC's case was based on the view that one of our employees misled two professional investors" – IKB, a German bank, and ACA Capital Management, a debt market investor – and that "the employee thereby orchestrated the creation of materially defective offering materials for which the firm bears responsibility." The employee – Fabrice Tourre, a vice-president in the debt division – was not named by Goldman.
"Goldman Sachs would never condone one of its employees misleading anyone, certainly not investors, counterparties or clients. We take our responsibilities as a financial intermediary very seriously and believe that integrity is at the heart of everything that we do," the bank said, adding that were any "credible evidence" to appear it would be "the first to condemn it".
The investment bank insisted that the CDO was marketed solely to "sophisticated investors" and that they had been provided with "extensive information" and "knew the associated risks". The bank said the investors knew that a such transaction requires a short position – that is someone to bet against it – for "every corresponding long position".
>>>
Jonathan Sibun, Deputy City Editor | Monday, April 19, 2010